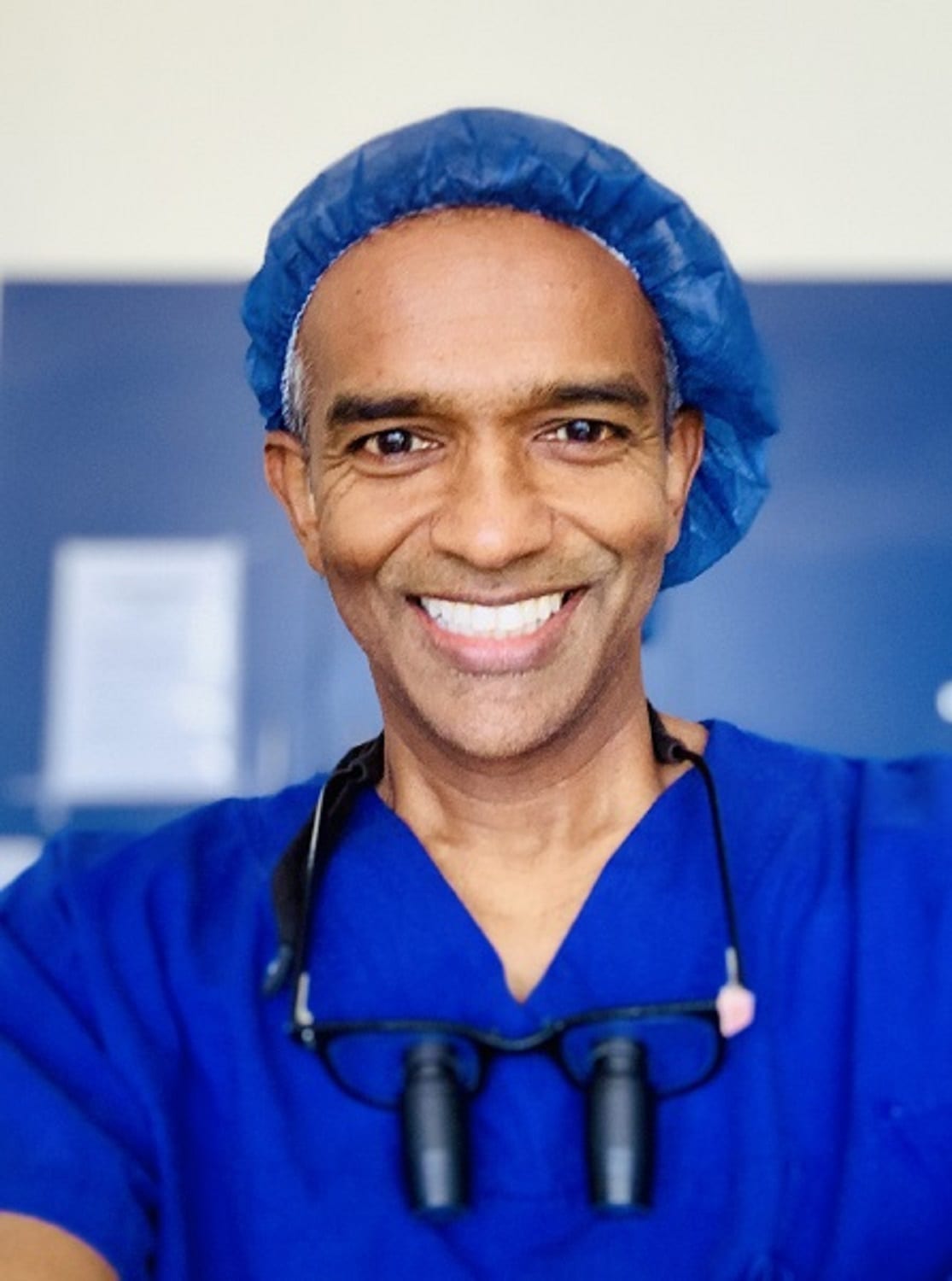 ---
ABOUT DR VIJ
Dr Vij Vijayasekaran completed his under graduate medical training at the University of Western Australia (UWA) in 1995, graduating with degrees in Bachelor of Medicine and Bachelor of Surgery.
Vij commenced his advanced training in plastic and reconstructive surgery in 2000. He completed his advanced training and was awarded a Fellowship of the Royal Australian College of Surgeons (FRACS) in Plastic & Reconstructive Surgery in 2005.
Vij subsequently undertook a further optional two and a half years of post-fellowship training in cosmetic and reconstructive plastic surgery under the supervision of world leading plastic surgeons in Melbourne and Toronto, Canada before returning to Perth in 2007.
Vij was also the first surgeon in Australia to complete the Advanced Aesthetic Surgery Fellowship awarded by the Australasian Society of Aesthetic Plastic Surgeons.
Vij was awarded a Member of the Order of Australia (AM) for providing medical expertise and assistance to the victims of the Bali bombings at Sanglah Hospital in Denpasar, Bali in 2002. He was also jointly awarded 'Australian of the Year' by The Australian newspaper for providing emergency care for the victims of the Bali bombing.
In addition to his private practice at Assure Cosmetic Centre and the Western Australian Plastic Surgery Centre, Dr Vijayasekaran is a consultant Plastic & Reconstructive Surgeon at Perth Children's Hospital. He is currently Head Of Department and undertakes cleft lip and palate and related surgery at Perth Children's Hospital.
Dr Vij's hobbies includes photography via drone and exercise (did someone say F45 addict).
Dr Vij is married with three daughters and has an older brother Shyan, who is an ENT surgeon.
This is how you pronounce Dr Vij's name "Vee-jay-uh-say-ka-ran" but he answers to mainly Dr Vij.